Participating at the annual conference of European secure parking organisation ESPORG on 1 March, Milence promoted the future potential of Safe and Secure Truck Parking Areas (SSTPAs) as sustainable energy hubs for heavy-duty vehicles. The conference focused on the current state of SSTPAs and their potential to act as energy infrastructure hubs along major trucking routes in Europe.
SSTPAs, which are certified according to the EU Parking Standard, are ideal for the deployment of high-power charging infrastructure as they are fit for purpose to serve as recharging areas for both drivers and trucks, either for a quick stop or overnight. "To enable SSTPAs to become future fast charging hubs, the EU needs to tackle present challenges such as capital-intensive investment requirements, the recognition of the Megawatt Charging System, the permitting of sites, grid bottlenecks and the promotion of data sharing across the ecosystem," says Koen Noyens, Head of Public Affairs at Milence.  
Speaking on a panel at the event, Milence CEO Anja van Niersen also recommended several key actions such as promoting and financially supporting SSTPAs as strategic and sustainable charging hubs by enabling co-funding opportunities for high-capacity charging stations for heavy-duty vehicles and recognising sustainable trucking practices as critical for the well-being and safety of professional drivers.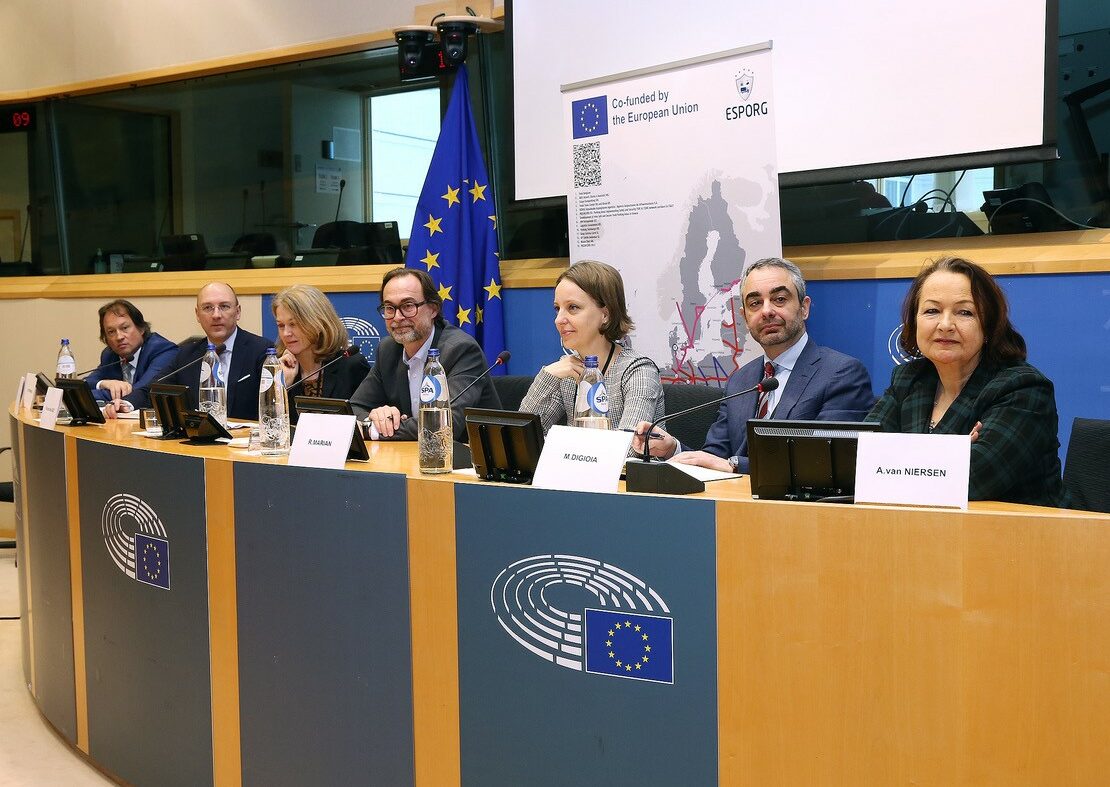 Photo: ESPORG"There are strategic synergies between the decarbonisation pathway of the heavy road transport sector and the EU's renewable energy objectives. Both should meet at strategic truck parking locations at TEN-T corridor locations," she explains. "The EU can help by creating the rights conditions for developers to match large-scale renewable electricity deployment with the high power demands of electric heavy-duty vehicles. We need more safe and secure parkings, and we need to make them as sustainable as possible."