Lyon (France), November 21, 2023 – Milence, the joint venture between Daimler Truck, Volvo Group and the TRATON GROUP, deploying the first large-scale public charging network across Europe for heavy-duty vehicles and buses, is attending the Solutrans trade fair in Lyon.  

At the 17th edition of this event for industrial and urban transport professionals, taking place from 21 to 25 November at Lyon Eurexpo, Milence presents its innovative design concept, combining the latest charging technology and user experience. 
Pioneering MCS Technology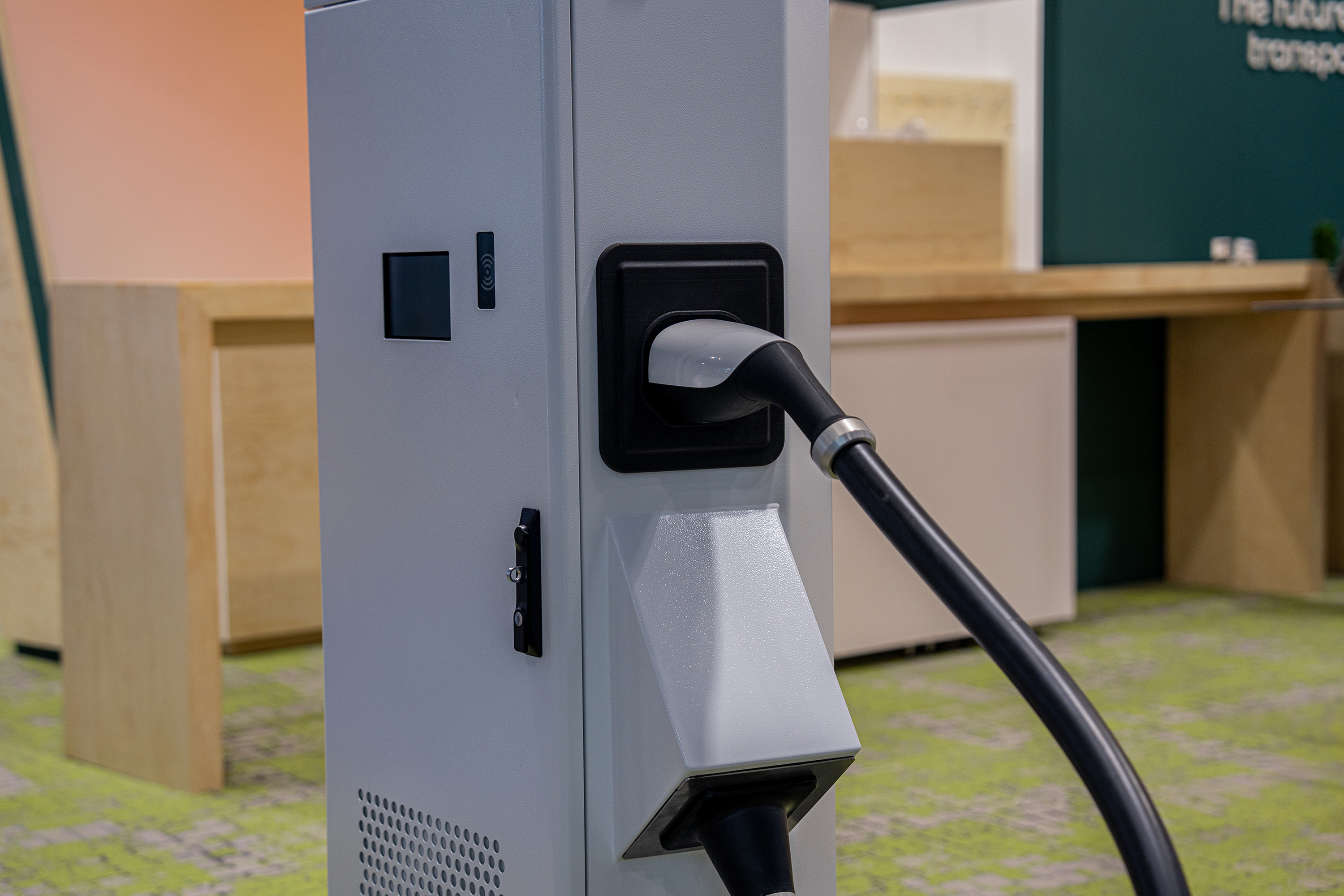 At the forefront of technological development, Milence is working with key partners to speed up the development and introduction of an advanced Megawatt Charging System (MCS) solution into the market. At Solutrans, Milence unveiled a prototype it is developing in collaboration with Hitachi Energy, a global technology leader that is advancing a sustainable energy future for all by enabling the transformation required to accelerate the transition towards a carbon-neutral power system. The MCS prototype will undergo testing in the upcoming months, with the goal of reaching a charging capacity of 1000 A using the ISO15118-20 communication. This milestone will establish the prototype as the market's quickest charging solution. 
The MCS charging system based on this prototype will enable a heavy-duty truck to be charged in just 30-40 minutes, allowing it to travel an additional 500 km. This fits in perfectly with the 45-minute breaks that European truck drivers are required to take every 4-5 hours, allowing them to charge their trucks during regular breaks. This synchronisation of 'charging breaks' paves the way for transport companies to fully electrify their fleets, covering both short and long distances, revolutionising the industry's approach to sustainable transport. 
A charging hub designed for the best rest & recharge experience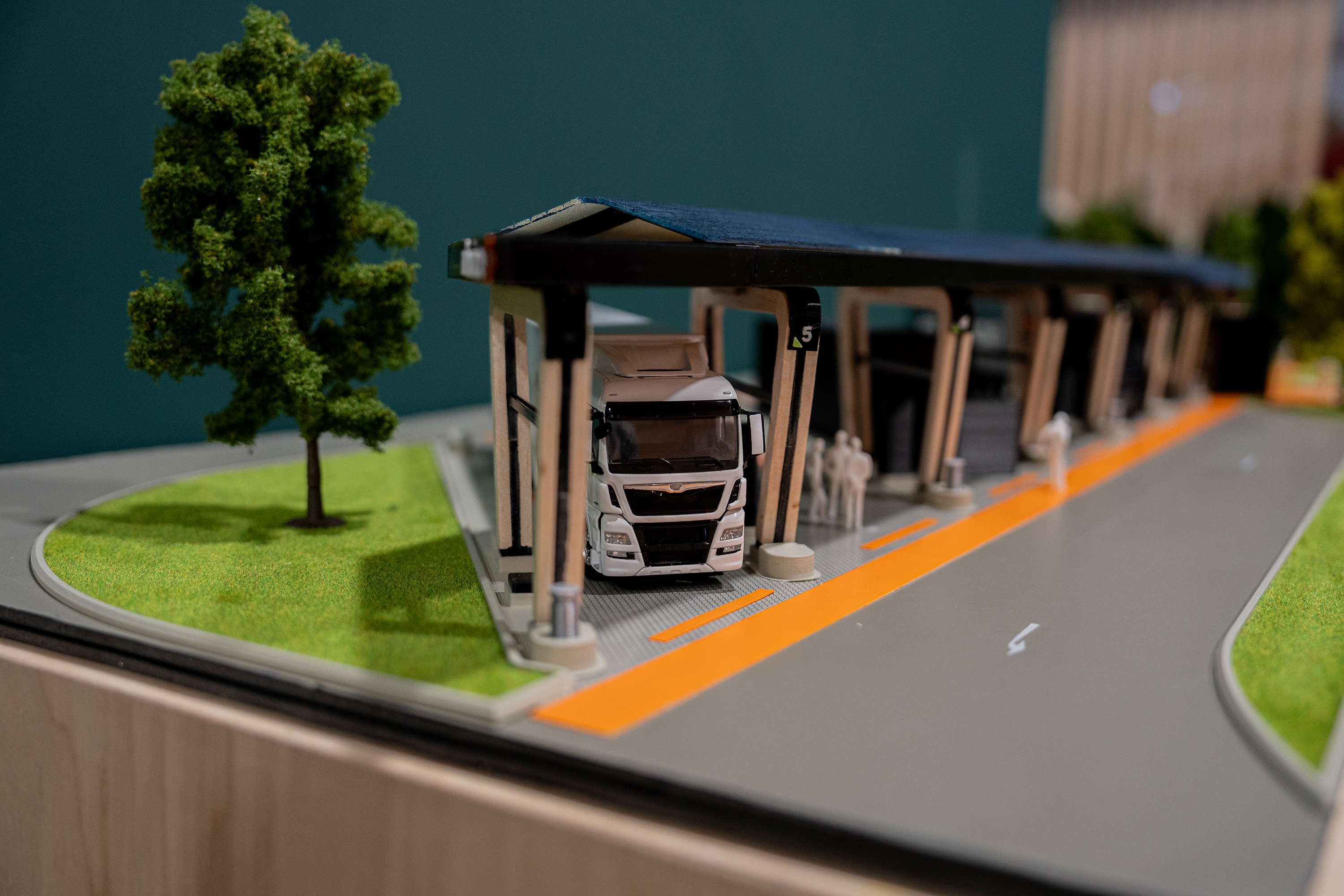 The new design reflects the company's vision of creating a fossil-free world and has a distinctive, internationally protected arch shape. The design concept is revealed through the small-scale mock-up on display at the stand. Sustainability, modularity and safety are key drivers of the design, demonstrating Milence's commitment to a sustainable, user-centered approach to charging station design. 
 In line with its commitment to accelerate the transition to sustainable road transport, Milence is aiming to create a reliable charging experience that meets both the needs of the vehicles and their drivers. 
Anja van Niersen, Milence's CEO, comments: "The development of a comprehensive charging infrastructure is crucial for the transition to sustainable road transport in Europe. As Milence is aiming to lead this transition, we need to fill the current gaps. We are delighted to be at Solutrans to showcase our solutions. An innovative site design and the progress we are making with a pioneering MCS charging solution. The prototype we have developed with Hitachi Energy and are displaying here today will be tested and the lessons learned will help us accelerate this journey to a fossil-free future."  
Expected announcements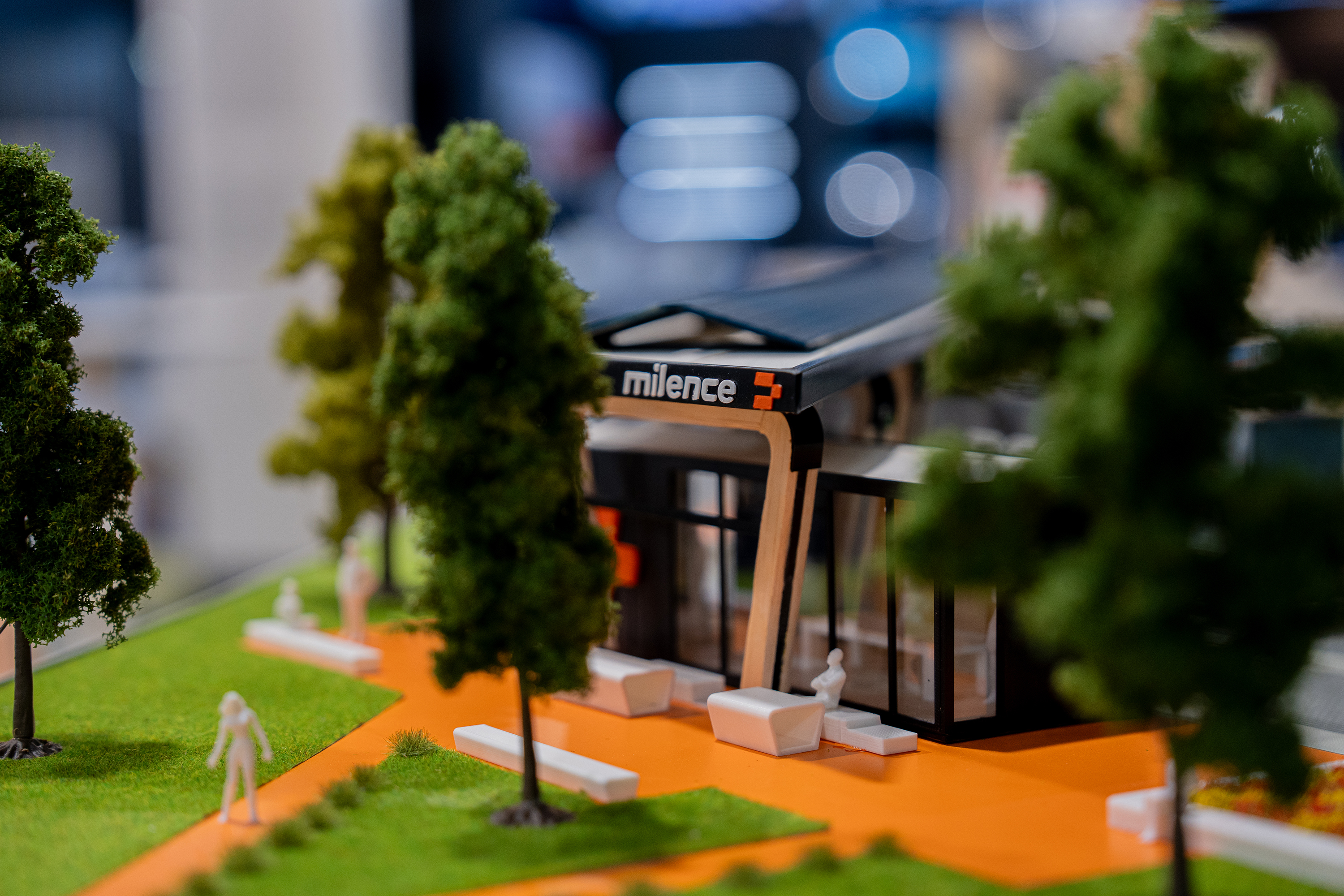 Milence is set to present its vision for the future of road transportation on Wednesday, 22nd November, at 2 P.M. in Hall 6's Conference Area. This event, part of the "Un Atelier, Une Énergie" series, will center on the electrification of long-haul road transport and demonstrate its viability.